We are happy to see that also SAP starts using the term Integration Excellence, here releasing SAP Graph (a universal API layer to access business objects across the SAP landscape via OData) and highlighting other Technology Standards: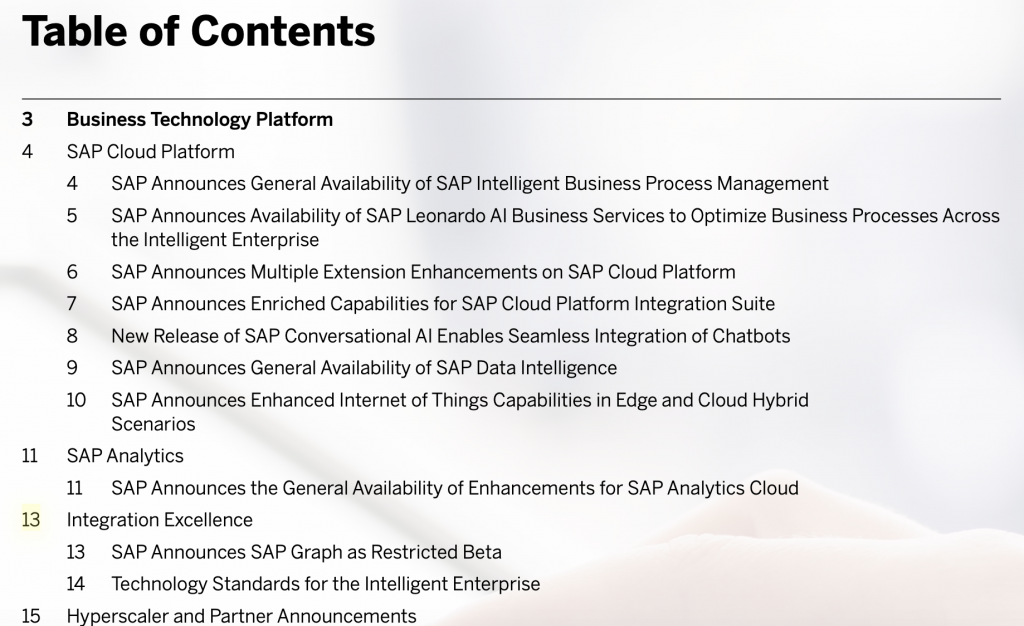 Please find the complete SAP TechEd News Guide below: http://sap.to/600418YKO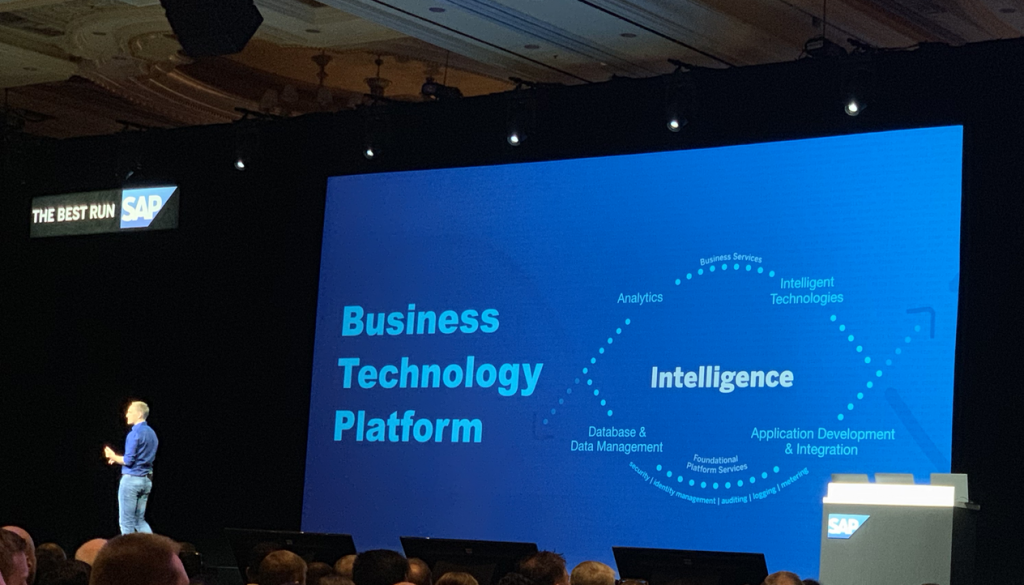 Besides, please find important highlights from SAP TechEd from an integration perspective below:
SAP API Business Hub will be extended with a Reference Architecture, listing and documenting End-To-End process models and their integration points (interfaces/APIs)
Event Based Integration is now available with SAP S/4 HANA (Cloud for the moment), which makes it easy to push events (e.g. SalesOrder Created) to queues like SAP Cloud Platform Enterprise Messaging. In SAP CP EM, topics and queues can be combined in a Publish & Subscribe approach to trigger follow-up activities (such as calling an SAP CPI Integration Flow).
SAP Digital Integration Hub is mainly a data store in SAP Cloud Platform, which stores relevant backend data in a cache (see screenshot below) which is populated through SDI (ETL replication) or event-based integration.
SAP Data Intelligence is a cloud offering of SAP Data Hub with Machine Learning functionality to enable data scientists to work on any data in large, complex environments.
SAP Cloud ALM for Operations (CRUN) provides an Integration Monitoring for Cloud-centric customers free of charge (as part of their support agreement). It allows the cross-system monitoring of messages and integration flows from nice user interfaces and provides search and navigation capabilities. This is similar to SAP Focussed Run (FRUN) for OnPremise-centric customers, but completely built from within and for the cloud. CRUN is expected to be available in Q1/2020.