This document explains how you can assess your current integration situation. It contains the different areas of integration, from strategy to execution. We have covered the maturity topic already in this article, however this assessment here is diving deeper into the topic and shall help you to improve your integration maturity systematically.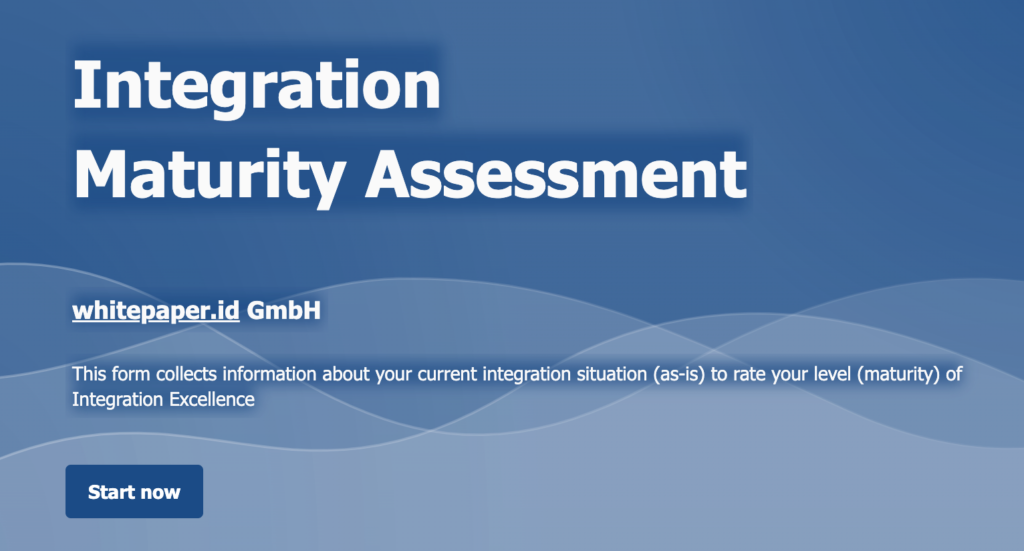 In 5 blocks we check the fitness level of your organization and provide you with a score on a scale from 1 (poor integration maturity) to 5 (excellent).
Areas:
Governance & Strategy

Integration Layer (Tech Stack)
Network Zones
Enterprise Architecture Management
Interface Design Guidelines

Organization

Staffing (internal)
Outsourcing
Regulations
Team

Transparency

Inventory
Documentation
Reporting
Main Integrations

Change Management

Issue Management
Test Management
Transport Management

Operations

Monitoring & Alerting
Housekeeping
You can start the assessment here by filling out the form and we will contact you to discuss and review the options with you.