This update for WHINT Interface Catalog for SAP Cloud Integration provides a simplified aggregated overview for your messages of the given time frame. By default, you will now see the total messages count of the available runtime data (1 month). The average processing time (duration) is calculated based on the last 1000 messages.


---
If you still need your data on a daily level, you have to set the value for MonitoredDays to a value greater zero. Please expect that the catalog creation will take more time as it is more resource consuming.


---
Please note that the previous integration flow (WHINT_IFC_CL_Read) is still available, but deprecated.
---
In addition, we allow you to store all catalogs into the documents section of a given package. Please create your own package and to not store the documents into the integration package which contains the WHINT content.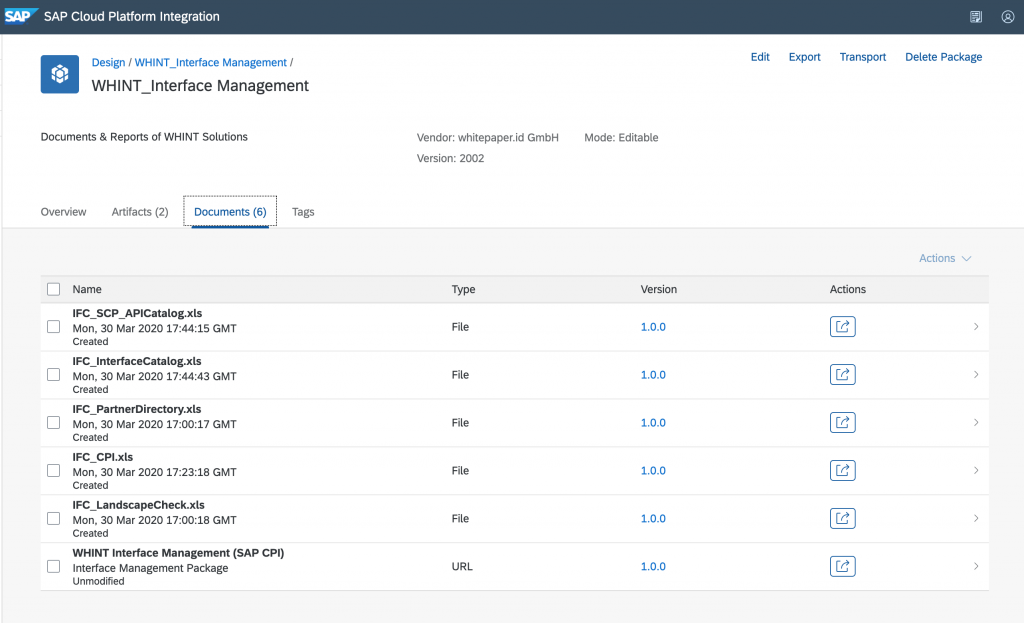 To use this functionality, please configure and deploy the integration flow "WHINT IFC Cloud Integration Package Documents" with your package name: