SAP Process Orchestration B2B Add-on provides us with a nice capability to manage trading partners. We can list them, configure which messages we exchange using parameters, conversions and certificates.
However, searching for any data is very hard, especially if the amount of partners and profiles is high.
With this update of WHINT Interface Catalog for SAP Process Orchestration you can generate your TPM content into an Excel document.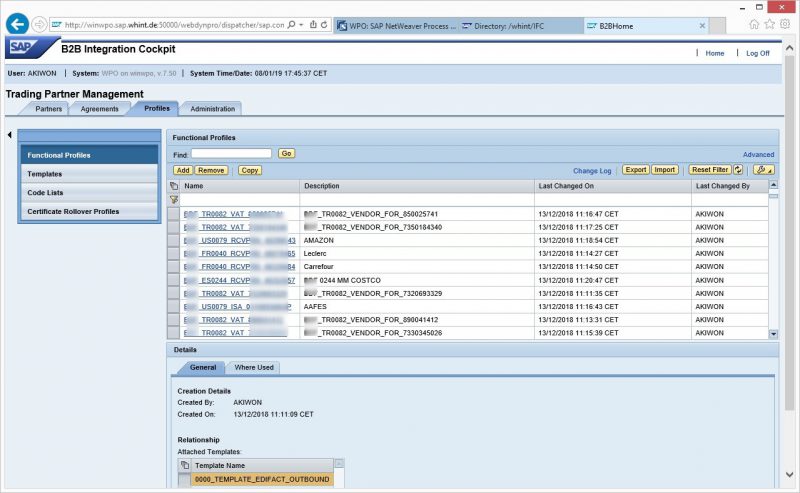 ---
The following areas of TPM (SAP PI B2B Add-on) are listed in Excel:
Partner
Agreements
Functional Profiles
Certificate Rollover Profiles
This slideshow requires JavaScript.
---
Import the ESR Content (TPZ) provided by Whitepaper InterfaceDesign
Add an additional receiver interface to the existing Interface Catalog configuration (TPMPartnerDirectory_In [http://whint.de/xi/IFC/TPM])
Or configure the Configuration Scenario WHINT_IFC_TPM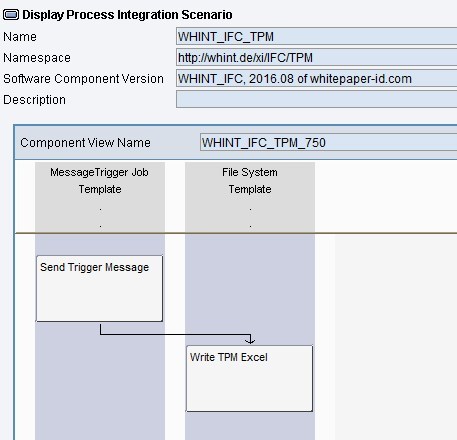 ---
Create a user with the following role to access TPM
The Operation Mapping is using a SOAP Lookup Channel to retrieve the information from TPM. You can either configure a new ICO to read those values or you simply reuse the existing one from IFC. In case you reuse the existing one, simply add the user role to the existing user.
Integrated Configuration / iFlow

Running with Interface Catalog:

Create an additional receiver interface for the Interface Catalog iFlow
Select Operation Mapping MessageTrigger_To_PartnerDirectory_Excel_<version> (http://whint.de/xi/IFC/TPM)

Running separately:

Create a new ICO using the Process Integration Scenario WHINT_IFC_TPM

Select the SOAP Lookup Channel that points to the Lookup ICO
Configure the receiver channel (using channel template FILE_RCV_PartnerCatalogExcel_<version>) which points to the file system folder where the TPM Excel is created.
---