This article is about transparency of integration landscapes. It explains what are the benefits of having an automated approach to interface asset management (inventory) and reporting on your integrations.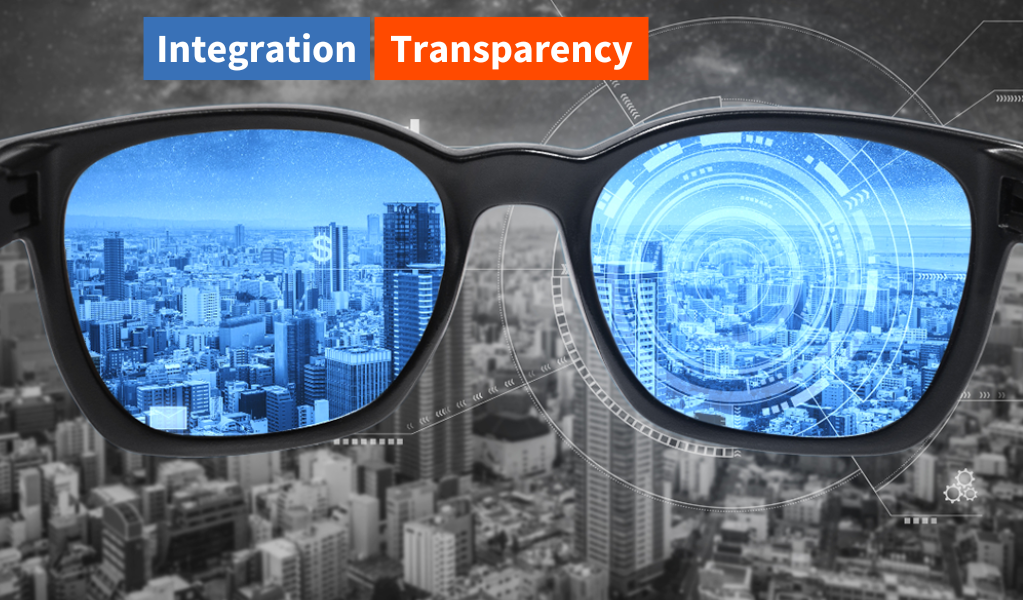 Integration Transparency is the ability to know "WHO is exchanging WHAT and HOW with WHOM".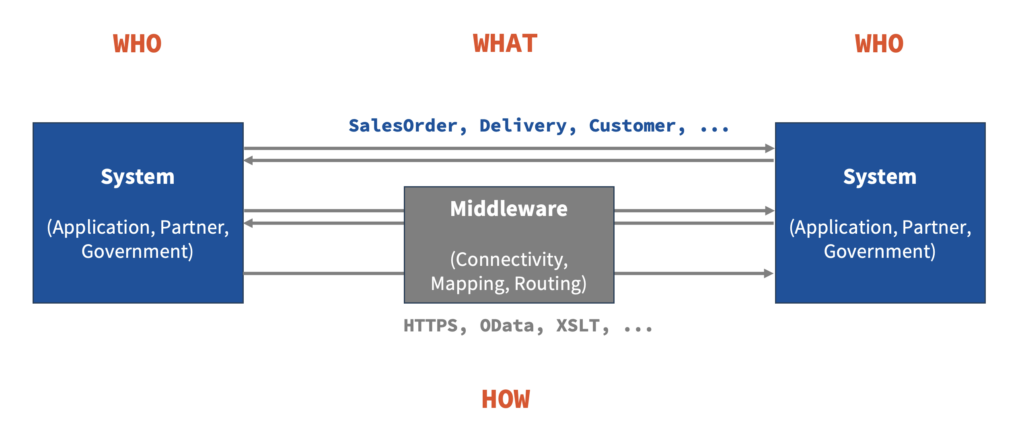 The WHO is representing a system (application, partner, government)
The WHAT describes the message/data exchanged and/or the function executed
The HOW is focusing on the nature of the integration (connectivity, middleware, routing, mapping)
Those three aspects are also known as Interface Asset Management or inventorying/cataloging of integrations. It is very important to have this inventory as up-to-date as possible and this can be only achieved seriously through automation.
In addition, HOW also describes the intensity of the integration, i.e. the knowledge about the message traffic (e.g. API-calls, messaging transfers), data volume and performance. We call this Integration Reporting.
---
Benefits of a central, always up-to-date Inventory of your integrations:
support changes faster by knowing the WHO-WHAT-HOW
examples for changes:

replacement of applications (SAP ECC -> SAP S/4HANA, SAP CRM -> Salesforce, …)
move of data centers/change of outsourcing partners/move to cloud
mergers and carve-outs

support decomissioning of interfaces
Benefits of an automated Reporting of your integrations:
understand the messaging traffic and ensure architectural decisions
analyze the performance and improve/stabilize business processes
know message volumes to calculate license costs
increase the quality by tracking down instable/errorneous integrations
---
In a world, where integration complexity is growing (e.g. through best-of-breed, cloud computing) and changes and transformations are a constant in IT landscapes, Integration Experts, Architects and Managers have the urgent need to manage this complexity through automation and better insights on integrations.
Our interface management solutions help you manage your integration landscape complexity better and achieve integration excellence.